Returning to surfing after my injury hasn't been easy, but here's why it's been worth it
A couple months ago I surfed in the Nudie Australian Adaptive Surf titles on the NSW Tweed Coast. It was my first comp and to be honest I was pretty nervous, but loved it.
I felt like I surfed reasonably well in some solid waves and even managed to beat World Champ Barney Miller in the heat before he then won the final. On the back of my result, I'm stoked to have been selected onto the Australian Adaptive Surf team and ready to take on the world.
As part of the Australian team, I'll compete at the 2018 Stance International Surfing Association (ISA) World Adaptive Surfing Championship in San Diego in December and I'm excited for the opportunity to get back into the Green and Gold to compete for my country. Having that kind of goal in my sights keeps me feeling focused, motivated and well, pretty pumped.
Finding my way back to surfing has actually been quite challenging, but it's also been a bit of a game changer for me.
One of the things I found hardest after my accident was being so disconnected from the ocean. It really was my first love, and being in the water, swimming, surfing, playing with the boys, made me so incredibly happy. I always thought that Cam, the boys and I would grow old surfing together at our favourite beach breaks.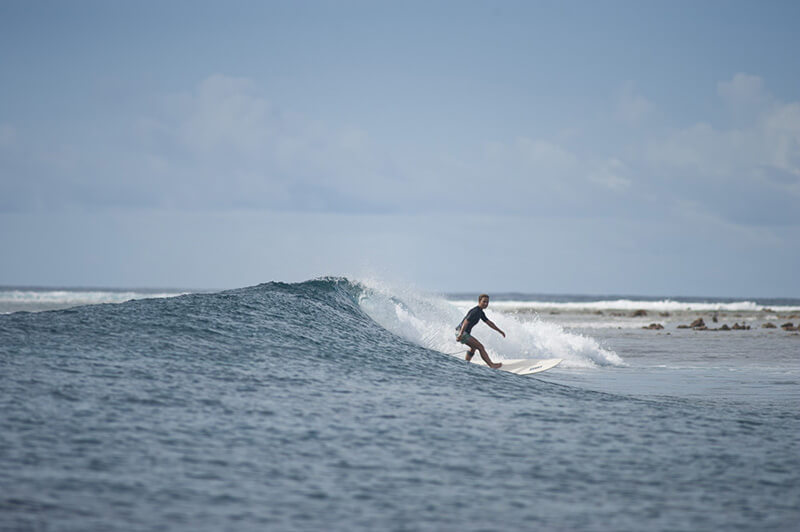 The fact that we live so close to the beach which overlooks my favourite surf break has made it really hard. Countless times all I've wanted to do was to get back out on my board and escape my living nightmare. I've always found surfing so beneficial for physical and mental wellbeing… it was, for me, almost like a form of mediation just sitting out the back being surrounded by nature.
Life can be incredibly random sometimes and there certainly are some amazing people out there. One day out of the blue, I received a letter from Julian Wilson's mum Nola, who convinced me to get back on a board and reconnect with the ocean. (If you're not familiar, Julian is the current number three surfer in the world). Her message came at a really good time so I thought why not and gave it a go.
Towards the end of last year, Cam and I rigged up a board shaped by our friend Luke Short, with a handle at the front. For my first surf, I was lucky to have the help of 2 x world champion Tom Carroll who encouraged and pushed me onto some fun waves.
Sure, it wasn't quite the same as it used to be, but it was exactly what I needed and felt like I had another little piece of myself back. To make it even sweeter, my son Noah was right there with me. I never thought we'd be surfing together again – it was awesome!!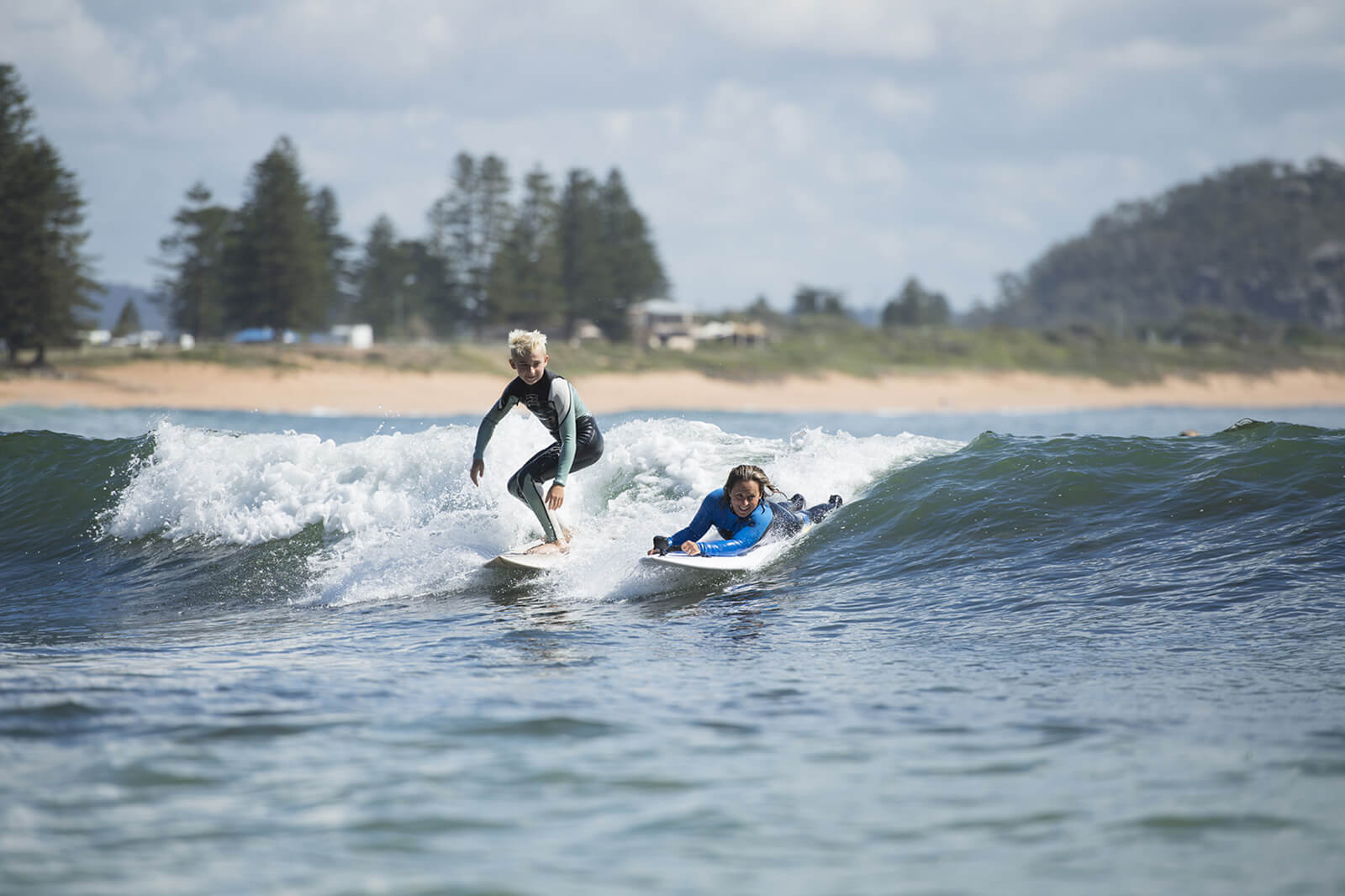 Now that I've been selected to the team, I'll be spending a fair bit of time training, both in and out of the water, to get ready for the competition.
In a couple weeks, I'll travel to Sawtell to surf with Barney. Luckily, I'm able to compete in both the Women's and Open Division, so as teammates we'll be competing alongside and directly against each other, both aiming for the World Title.
I'm really honoured to have made the team, and super grateful for the healing power of the ocean and those friends who've helped me get back amongst it.
Sam x
[By Sam Bloom w/ Kate Mansfield. All images and video copyright Cam Bloom]